Sharmanlawson.com
personal care home . Group home . consultant -
770.966.1639
FREE
end_of_the_skype_highlighting
FREE
end_of_the_skype_highlighting
personal care home
.consultant
Personal Care Home and Group Home Consulting Services
Start a Personal Care Home Business


Sharman G. Lawson will help you start a personal
care home business. Call us at 770-966-1639.

BUSINESS CONSULTANT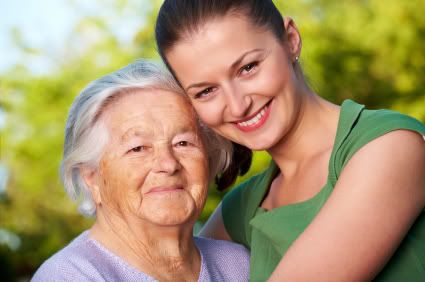 Personal care home and group home businesses for the elderly and disabled are in high demand. My name is
Sharman G. Lawson
. I am a business consultant for the personal care home and group home industry. I've personally owned and operated a personal care home for the elderly and aging. I've also been a provider and owner of a host home, in my home, for the mentally challenged and developmentally disabled, or MR/DD population. We help people all over the United States with the information, products, and services to start and run a state licensed care home facility.
Check out our
Consulting Packages
that include our
FREE 2-day boot camp training
, so clients will have all the tools to start, run, operate, and sustain their care home facility.
Personal care homes for the elderly, or group homes sometimes called a community living arrangements (CLA) for the developmentally disabled, are residential care homes or apartments
for individuals. Whether they are called personal care homes, group homes, or residential care homes they are designed to provide 24/7 shelter, three daily meals, laundry services, grooming help, medication assistance, and help with any activities for daily living. Other activities may include exercise, religious services, outdoor trips, arts and crafts, and movie nights.
Personal care homes and group homes many times are recommended by physicians
, family members, social workers, hospital discharge planners, or even the individual. Many individuals having challenges staying home alone are ideal candidates for this program. Many of the individuals may be a danger to themselves. They may be falling, not taking their medication correctly, missing meals, and not bathing. However, many are energetic, smart, and still desire social interaction with others in a safe, clean, and loving environment. A personal care home is an excellent alternative to a nursing home, or larger assisted living facility.
The process to open a licensed personal care home, group home, community living arrangement, or adult day care facility can be overwhelming
, scary, and for many it's stepping into unknown territory. Having someone who has gone through the process in a brief amount of time without errors, can be ideal. Knowing what to do, how to do it, and when to do it is a huge part of passing the compliance test to become a state licensed personal care home facility.
I can help you eliminate small and large mistakes.
I can help you process your application correctly, find the right home, and get all the forms you need. For example, I provide a completed
policy and procedure manual
,
home health care service manual
,
list of elderly placement agencies
,
emergency
evacuation plan
,
menus
and more. My consulting services, forms, and manual will help you get licensed.
There is a right and wrong way to do most things in life and business
. Allow me to show you how to get licensed as a personal care home or group home. I'll show you the right way.

BENEFITS OF CONSULTING:

- Confidence in how to get started and licensed
- Step-by-step consulting throughout process
- Eliminate confusion and build solid confidence
- Clarity on what, how, and when to do things
- 100% confident on how to get potential residents
- Knowing how to get all forms and manual needed for state licensing, and so much more...
CONSULTING SERVICES INCLUDES:

- Securing EIN #, Incorporation, and License
- Providing policy and procedure manual
- Completing state licensing required forms
- Set up and layout of home
- Home pre licensing inspection
- Emergency and disaster plan
- List of placement agencies for residents
- Professionalism and code of business conduct
- Staff hiring and training
- Pricing and marketing
- Recreational and individual activities
- and so much more...
If you have already purchased your home or haven't purchased a home yet
, I can help you from beginning to end. I can assist you in completing the application, setting up your home, and coach you to be ready to pass your inspection.
Get rid of anxiety, fears, confusion, and headaches because of the "unknowns"
of starting a personal care home. Tired of putting your dream to own a personal care home or group home on hold? Now you can get the information, tools, and documents you need to get licensed. Call or email slawson@sharmanlawson.com today to get started.