SHARMAN

LAWSON.COM

personal

care home

. Group home . consultant .

770.966.1639


products.
services
office.hours
MON-THUR

10am-7pm EST AND
FRI 10AM-2PM EST
T
estimonials



Thank you soooooo much! I felt extremely confident after every session. As I usually get all the information I need and more. Care Consulting and Training, LLC is very knowledgeable on this subject, and answered my questions with certainty. I never doubted that I was on the right track. If it were not for their PCH consulting services I am sure I would not have received my permit on my very first attempt. I would recommend anyone venturing into this business to consult with them for any information they need to get their business going. ~ K.G.
~~~
Care Consulting and Training, LLC helped me by providing the right documents needed for me to pass the audit by DCH. I will definitely use them again, because the company is very knowledgeable about PCH's and CLA's. I will refer them to anyone interested in a PCH and CLA. ~ D.O.

~~~
Care Consulting and Training, LLC gave me the tools to be able to pursue my adventure in this environment. They were very easy to talk to and listened attentively. They have a lot of knowledge, and is willing to take what she has learned and experienced to assist others like myself. Thank you for all your assistance. ~ A.W.
~~~

I liked their patience in answering questions. They are polite enough to say, "Am I clear? I know this is a lot of information." That helped a lot, because I felt that they really wanted me to understand, not get me off the phone. Their services are the water in the desert land. ~ R.W.
~~~
Their knowledge of the PCH process is evident just from the services she provides. Ranging from forms and documents to actually more involved visitation orientated approach. Her services would be recommended to save time, resources; overall broadening of knowledge in the PCH industry. ~ F.J.
Call
770-966-1639
for
More Information

personal CARE HOME.CONSULTing
personal care home . group home . home care
PERSONAL CARE HOME CONSULTANT

Care Consulting and Training, LLC
will help you start a state licensed care home business. Call us at 770-966-1639

BUSINESS CONSULTANT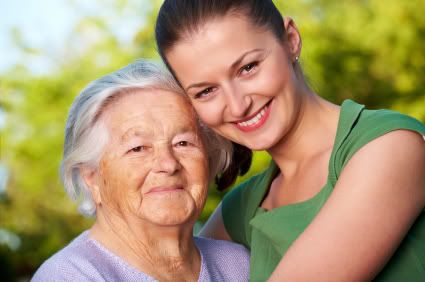 Personal care homes, group homes, assisted living facilities, and adult day care businesses for adults, the disabled, and elderly are in high demand.
We help people with consulting, coaching, products, and services to start and run a state licensed care home facility or home care agency. Check out our consulting packages that include our free 8-hour boot camp training, so clients will have all the tools to start, run, operate, and sustain their care home facility.
Personal care homes for the elderly and group homes for the mentally challenged and/or developmentally disabled are in residential homes, commercial facilities, or apartments. Whether they are called personal care homes, group homes, or residential care homes they are designed to provide 24/7 shelter, three daily meals, laundry services, grooming help, medication assistance, and help with any activities for daily living. Other activities may include exercise, religious services, outdoor trips, arts and crafts, and movie nights.

Personal care homes, group homes, and assisted living residence many times are recommended by physicians, family members, social workers, hospital discharge planners, or even the individual. Many individuals having challenges staying home alone are ideal candidates for this program. Many of the individuals may be a danger to themselves. They may be falling, not taking their medication correctly, missing meals, and not bathing. However, many are energetic, smart, and still desire social interaction with others in a safe, clean, and loving environment. A personal care home is an excellent alternative to a nursing home, or larger assisted living facility.

The process to open a licensed personal care home, group home, assisted living facility, or adult day care can be overwhelming, scary, and for many it's stepping into unknown territory. Having someone who has gone through the process in a brief amount of time without errors can be ideal. Knowing what to do, how to do it, and when to do it is a huge part of passing the compliance test to become a state licensed personal care home facility.

We can help you eliminate small and large mistakes. We can help you process your application paperwork correctly, create a customized policy and procedure manual, find the right home, and get all the operations forms you need. For example, we provide a completed policy and procedure manuals, list of elderly placement agencies, emergency evacuation plan, menus and more. Our consulting services, forms, and manual will help you get licensed.

There is a right and wrong way to do most things in life and business. Allow us to show you how to get licensed as a personal care home or group home. We show you the right way.

BENEFITS OF CONSULTING:
- Confidence in how to get started and licensed
- Step-by-step consulting throughout process and thereafter
- Eliminate confusion and build solid confidence
- Clarity on what, how, and when to do things
- 100% confident on how to get potential residents
- Knowing what operations forms, content for policy and procedure manual, how to set up your facility, and how to get through the county, city, and state approval process to become a licensed residential care home

CONSULTING SERVICES INCLUDES:
- Securing EIN #, Incorporation, and License
- Providing customized policy and procedure manual
- Completing state licensing application paperwork
- Set up and layout of home
- Home pre-licensing mock inspection
- Emergency and disaster plan
- List of placement agencies to get referrals for residents
- Professionalism and code of business conduct
- Learning about operations and what to do daily, weekly, monthly; yearly
- Residents' fees, pricing and marketing
- Recreational and individual activities
- and so much more...

Get rid of anxiety, fears, confusion, and headaches because of the "unknowns" of starting a personal care home. Tired of putting your dream to own a personal care home or group home on hold? Now you can get the information, tools, and documents you need to get licensed. Call or email info@careconsultingandtraining.com today to get started.

PLEASE NOTE:
We do not license or provide services and programming for children, youth, non-medical home care, home health or skilled nursing.